Can I write a book in Microsoft Word?
By Jill Steves
Microsoft Word doesn't need any introduction. We've all used it at either work or school or the local library, and we're all familiar with its features for creating literal word documents. But does that make Microsoft Word good for writing books?
It's certainly possible to write a book with Microsoft Word (and many of our manuscripts end up in it at one point or another for emailing to an editor or our critique groups), but, for a lot of reasons, it's far from your best choice. It shares many of the same failures as Google Docs when it comes to writing books, which includes missing many of the features needed in book writing apps.
Vampire Nova: A Shattered Galaxies Short Story from WG Arndt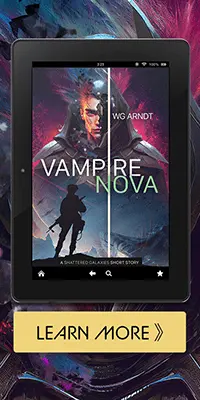 Limited-time 25% discount exclusively for SceneOne blog readers!





Amazon & Goodreads️
Three women with a thirst for vengeance trap an interstellar vampire on a barren moon. Can guts and determination—along with a little celestial mechanics—defeat the ultimate evil, or will the hunters become the vampire's latest victims? Buy the short story now!
Add-coupon code at checkout for 25% off: SCENEONE25
One of Word's greatest strengths is actually one of its biggest weaknesses. What we're talking about here is its formatting options. Its list of fonts and colours and sizes is impressive and extensive... but also overkill (and fairly useless) for most authors. We usually stick to one font, one colour, etc., etc. All the fancy text formatting isn't needed until publication, and that gets handled by someone else anyway. We don't need ordered lists or to set the line spacing. And this is complicated further if you're writing something like a screenplay that requires very specific formatting.
Another big reason is organization. Writing a book can be a long and complex process, and it's important to have a system in place to keep track of your ideas, research, and drafts. Word does have some organizational tools, but they're not as robust as those offered by dedicated book writing apps (such as Scene One). It won't automatically track appearances of your characters or story elements and tag them in your custom story wiki.
Further to its organisational problems, it shares all the scene-management shortcomings that Google Docs has. Namely, the need to create dozens and dozens of individual files for each chapter and scene, have a complicated naming scheme, etc, just to keep your chapter and scene list in order. All of which becomes a nightmare the second you need to integrate all your scenes to export them.
So, no, you really can't use Microsoft Word for writing books or novels. Once you start writing manuscripts longer than a short story you'll want to try specialised book writing apps like Scene One.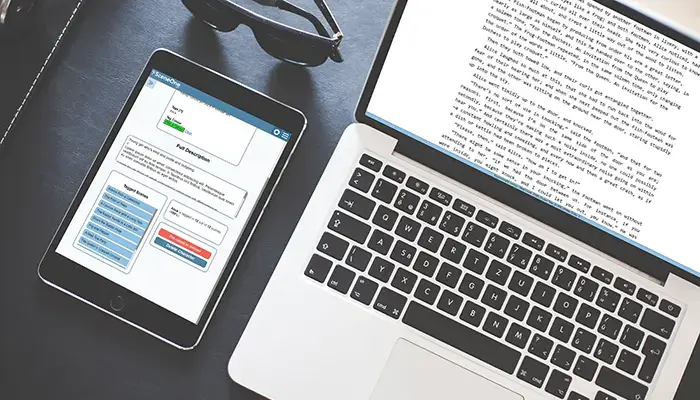 If you're currently on one of the following platforms, check out why Scene One is the best app for writing books, and the best alternative to Microsoft Word.
---