What are the popular book genres and examples?
By Brad Dehnert
What is a genre?
Book genres are categories of stories that share similar characteristics and themes. Romance stories, for example, tend to focus on relationships. Science fiction, on the other hand, often revolve around changes to or the use of technology. Many genres will have similarities and overlap - and some are even regularly mashed-up - but each genre has its own unique components and requirements.
Below are the most common genres, which we discuss here in detail. And some genres have extensive lists of subgenres which we discuss in their own dedicated articles.
Vampire Nova: A Shattered Galaxies Short Story from WG Arndt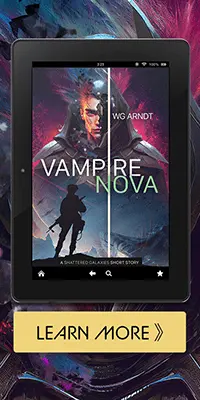 Limited-time 25% discount exclusively for SceneOne blog readers!





Amazon & Goodreads️
Three women with a thirst for vengeance trap an interstellar vampire on a barren moon. Can guts and determination—along with a little celestial mechanics—defeat the ultimate evil, or will the hunters become the vampire's latest victims? Buy the short story now!
Add-coupon code at checkout for 25% off: SCENEONE25
Why do I need to choose a genre for my book?
It should be obvious that your book will fall into one genre or another whether you like it or not! If the focus is on two characters building a relationship, you're probably in romance. If there are robots and aliens, you're writing a sci-fi. Sometimes you'll even find yourself crossing over two genres, such as a mystery set in a fantasy realm.
But there are actually several important reasons to make a conscious decision about which genre (or genres) you're writing in. From a reader's perspective, genres help them to find and choose the books they might want to read. There's a reason that book stores and libraries are primarily organised by genre.
Further more, it helps to let you, the author, know your readers' expectations. For example, fantasy readers expect long books, complex and immersive worlds, and epic plots. You can, of course, pick and choose which expectations to meet and which to subvert, but they give you a good starting-point.
What are the most common genres for novels?
Here we'll outline the major top-level genres for books and other media.
You should also know that genres contain many sub-genres (such as 'military sci-fi', 'urban fantasy', or 'epic fantasy'). Most often your books will fall into one of these specific sub-categories, which bring their own specific requirements and expectations. So be sure to check out each genre's dedicated article!
Romance
The romance book genre is a category of literature that focuses on the relationship and emotional connection between two people. Romance books often include elements of love, passion, and attraction, and may have a happy or tragic ending. They may be written in a variety of styles and genres, including contemporary, historical, paranormal, and fantasy.
Many books will include elements of romance, but a book in the romance genre will have the relationship of the main characters as its primary focus (as opposed to two lovers trying to survive the alien apocalypse).
Romance books also have a long list of subgenres, from historical to paranormal romance! Check out our list of romance book subgenres.
Some examples of romance novels include:
"Pride and Prejudice" by Jane Austen
"Gone with the Wind" by Margaret Mitchell
"The Notebook" by Nicholas Sparks
"Twilight" by Stephenie Meyer
"Fifty Shades of Grey" by E.L. James
"Sense and Sensibility" by Jane Austen
"The Duke and I" by Julia Quinn
"Beautiful Stranger" by Christina Lauren
"The Bronze Horseman" by Paullina Simons
Science Fiction
The science fiction book genre is a category of literature that explores the possibilities of science and technology, often set in the future or in alternate universes. Science fiction books may include elements of space travel, time travel, advanced technology, artificial intelligence, and extraterrestrial life. Some sci-fi stories explore the impact of technology or a scientific advancement on humanity (such as genetic engineering or space travel), or it might be a simple adventure story set in space.
Science fiction stories will often include elements of other genres (such as being a story focussed on solving a mystery) but will always have some technological change as its backdrop. In fact, there's a wide variety of science fiction subgenres to choose from when writing your books!
Some examples of science fiction books include:
"Dune" by Frank Herbert
"The Hitchhiker's Guide to the Galaxy" by Douglas Adams
"The War of the Worlds" by H.G. Wells
"Neuromancer" by William Gibson
"The Martian" by Andy Weir
"Ender's Game" by Orson Scott Card
"2001: A Space Odyssey" by Arthur C. Clarke
"Do Androids Dream of Electric Sheep?" by Philip K. Dick
"Foundation" by Isaac Asimov
"Ready Player One" by Ernest Cline
Fantasy
The fantasy book genre is a category of stories that take place in a fictional world and often includes low-technology, magic, and mythical creatures. They often feature settings similar to medieval Earth, but some (such as urban fantasy) take place in a modern world but with magical and fantastical elements.
There is a varied list of fantasy subgenres, from elves and dragons to magic in a modern city! Check out our list of fantasy book subgenres.
Some examples of fantasy novels include:
"The Lord of the Rings" by J.R.R. Tolkien
"The Chronicles of Narnia" by C.S. Lewis
"Harry Potter and the Sorcerer's Stone" by J.K. Rowling
"The Name of the Wind" by Patrick Rothfuss
"The Wheel of Time" series by Robert Jordan
"The Dark Tower" series by Stephen King
"A Song of Ice and Fire" series by George R.R. Martin
"The Kingkiller Chronicle" series by Patrick Rothfuss
"The Lies of Locke Lamora" by Scott Lynch
"The First Law" series by Joe Abercrombie
Mystery
Mystery books focuses on the investigation of a crime or the solving of a puzzle. Mystery books may be written in a variety of styles and genres, including detective fiction, crime fiction, and thriller. They often feature a detective, private investigator, or amateur sleuth who gathers clues and solves the mystery or crime at the center of the story.
Some examples of mystery novels include:
"The Adventures of Sherlock Holmes" by Arthur Conan Doyle
"The Murder of Roger Ackroyd" by Agatha Christie
"In the Woods" by Tana French
"The Girl with the Dragon Tattoo" by Stieg Larsson
"The No. 1 Ladies' Detective Agency" by Alexander McCall Smith
"The Cuckoo's Calling" by Robert Galbraith
"The Silent Patient" by Alex Michaelides
"The Name of the Rose" by Umberto Eco
"The Big Sleep" by Raymond Chandler
"The Adventures of Augie March" by Saul Bellow
Horror
Horror stories are those that create a sense of fear, dread, and anxiety in the reader, often through the use of supernatural or disturbing elements. They might include classic monsters such as ghosts, vampires, or werewolves that are on a killing spree, but they could be more psychological in nature.
Some examples of horror novels include:
"The Shining" by Stephen King
"Dracula" by Bram Stoker
"Frankenstein" by Mary Shelley
"The Exorcist" by William Peter Blatty
"The Silence of the Lambs" by Thomas Harris
"It" by Stephen King
"The Haunting of Hill House" by Shirley Jackson
"The Call of Cthulhu" by H.P. Lovecraft
"The Thing" by John W. Campbell Jr.
"The Amityville Horror" by Jay Anson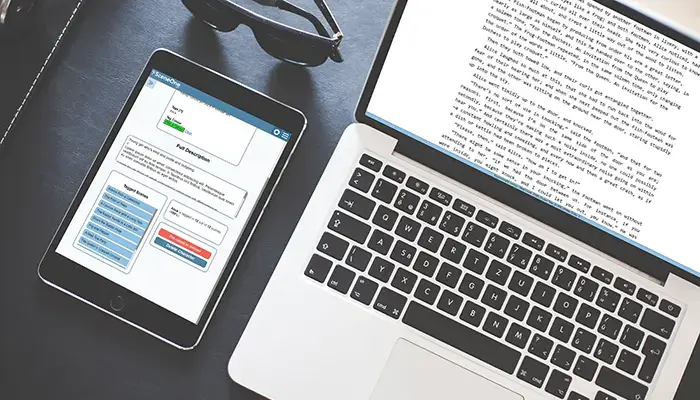 Thriller
The thriller book genre is a category of literature that focuses on creating a sense of excitement, suspense, and anticipation in the reader. Thriller books often involve complex plots, fast-paced action, and unexpected twists and turns. And a defining feature is that the characters are always in some sort of mortal danger.
Some examples of thriller novels include:
"The Girl with the Dragon Tattoo" by Stieg Larsson
"The Da Vinci Code" by Dan Brown
"Gone Girl" by Gillian Flynn
"The Silence of the Lambs" by Thomas Harris
"The Bourne Identity" by Robert Ludlum
"The Girl on the Train" by Paula Hawkins
"Red Dragon" by Thomas Harris
"The Reversal" by Michael Connelly
"The Day of the Jackal" by Frederick Forsyth
"The Spy Who Came in from the Cold" by John le Carre
Historical Fiction
Historical fiction takes place in the past and often includes real historical events, people, and places. Historical fiction books may be set in any time period, from ancient history to the recent past, and may be based on extensive research and factual accuracy, or they may take some artistic license in their depiction of the past.
Some examples of historical fiction novels include:
"Gone with the Wind" by Margaret Mitchell
"The Name of the Rose" by Umberto Eco
"The Help" by Kathryn Stockett
"The Red Tent" by Anita Diamant
"The Book Thief" by Markus Zusak
"The Pillars of the Earth" by Ken Follett
"The Bronze Horseman" by Paullina Simons
"The Grapes of Wrath" by John Steinbeck
"The Thirteenth Tale" by Diane Setterfield
Memoir
Memoirs focuses on the personal experiences of the author. Memoir books are often written in the first person and may include reflections, memories, and insights from the author's life. They may focus on a particular event, period of time, or theme, and may be written in a narrative, chronological, or thematic style.
Some examples of memoir books include:
"Educated" by Tara Westover
"Becoming" by Michelle Obama
"Wild" by Cheryl Strayed
"The Glass Castle" by Jeannette Walls
"The Diary of Anne Frank" by Anne Frank
"The Autobiography of Malcolm X" by Malcolm X and Alex Haley
"The Color Purple" by Alice Walker
"I Know Why the Caged Bird Sings" by Maya Angelou
"Angela's Ashes" by Frank McCourt
"The Immortal Life of Henrietta Lacks" by Rebecca Skloot
Young Adult
The young adult genre encompasses books intended for readers aged roughly 12 to 18 years old. Young adult books often deal with themes and issues that are relevant to young people, such as coming of age, friendship, first love, and identity. They may be written in a variety of styles and genres, including realistic fiction, fantasy, science fiction, and romance.
Some examples of young adult books include:
"The Hunger Games" by Suzanne Collins
"To Kill a Mockingbird" by Harper Lee
"The Catcher in the Rye" by J.D. Salinger
"The Fault in Our Stars" by John Green
"The Harry Potter series" by J.K. Rowling
"The Maze Runner" series by James Dashner
"Divergent" series by Veronica Roth
"The Hunger Games" series by Suzanne Collins
"The Twilight Saga" by Stephenie Meyer
Middle Grade
Middle grade books are aimed at young readers, typically between the ages of 8 and 12. Middle grade books often feature young protagonists who are coming of age and dealing with the challenges and changes of growing up. The stories may be realistic or fantastical, and may cover a wide range of genres, including adventure, mystery, fantasy, and science fiction.
Middle grade books will often have full paragraphs and chapters, as opposed to short sentences beneath pictures that are found in childrens' books. But they are usually shorter and less complex than young adult novels. They're right in the middle, hence "middle" grade.
Some examples of middle grade books include:
"Harry Potter and the Philosopher's Stone" by J.K. Rowling
"The Hobbit" by J.R.R. Tolkien
"The Lightning Thief" by Rick Riordan
"The Secret Garden" by Frances Hodgson Burnett
"The Tale of Despereaux" by Kate DiCamillo
"A Wrinkle in Time" by Madeleine L'Engle
"The Golden Compass" by Philip Pullman
"The Chronicles of Narnia" by C.S. Lewis
---