Types of Super Powers and their Names
By Brad Dehnert
Looking for a super power for your heroes and villains? This wall print can help!
Created by PopChart.co, this poster is a fancy flowchart of super-powers, starting with broad categories such as weapons-based powers or mind powers, then breaks each down into further sub-categories. Each node eventually ends with at least one comic book character that has the power, which can be helpful to fully understand what it can be used for.
As an example, you might envision a character to be "super human" and have the typical super speed or super durability, but the chart also has you consider super ingestion and exactly which senses are enhanced.
On the flip-side, this can also help you consider weaknesses or gaps in your characters' powers. For example, maybe your superhuman specifically lacks super speed or healing.
Vampire Nova: A Shattered Galaxies Short Story from WG Arndt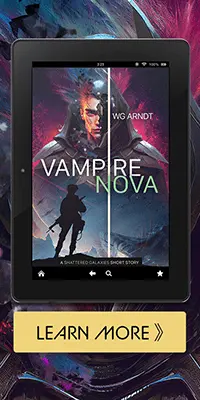 Limited-time 25% discount exclusively for SceneOne blog readers!





Amazon & Goodreads️
Three women with a thirst for vengeance trap an interstellar vampire on a barren moon. Can guts and determination—along with a little celestial mechanics—defeat the ultimate evil, or will the hunters become the vampire's latest victims? Buy the short story now!
Add-coupon code at checkout for 25% off: SCENEONE25
---
Posted in Miscellaneous on 2020-11-08 19:53:56
- super powers, heroes, villains, book writing app, world building