Ghost Writer is launching this October!
Generate New Text
Stuck on what to write next or where your scene is going?
Ghost Writer will analyse your current scene and give you several paragraphs to choose from. Then, with a single click, it'll slot your choices into the story where you can either edit them or continue writing.
And it's smart enough to know the characters in the scene, where they are, and what they're doing. It'll even match your writing style!
Rephrase Sentences
Unhappy with how you've written a sentence?
Does it not quite roll off the tongue? Just select the offending sentence and let Ghost Writer give you several options on how it could be rephrased. Then select the option you like and Ghost Writer will replace the text for you!
Just like with text generation, the AI writing assistant will match your tone and writing style.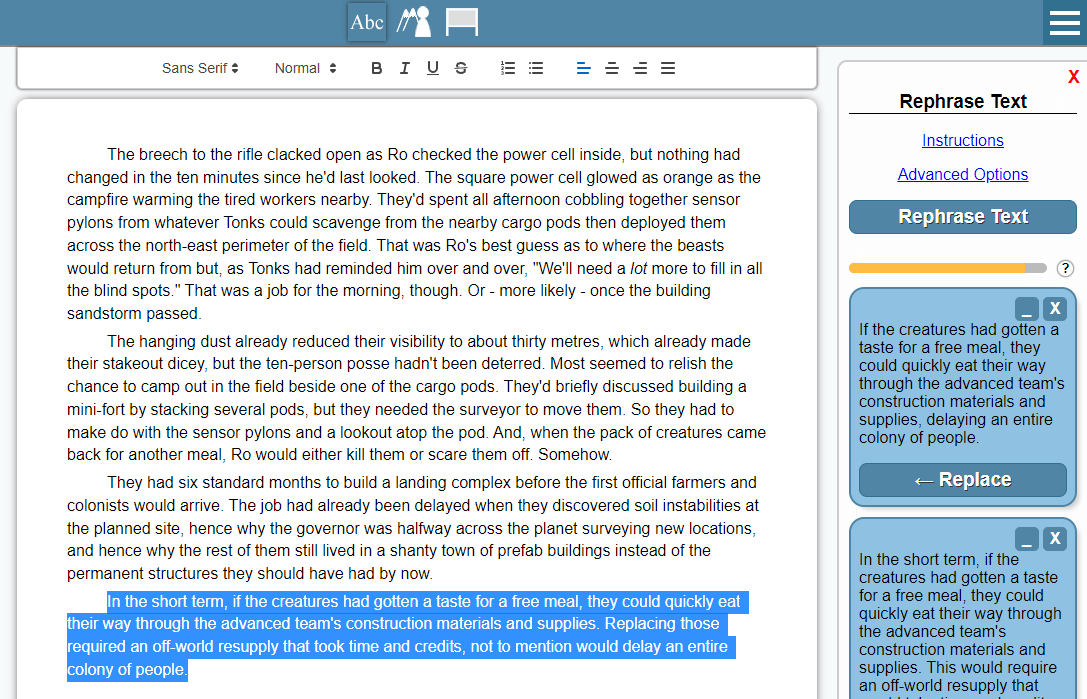 Expand Text Stubs
Need to fill in all the bits of your book that you skipped over?
As you write, you can add in short descriptions of the things happening in this part of the story, then let Ghost Writer expand them for you later.
Simply select a text stub then tell Ghost Writer to expand it. Ghost Writer will analyse the scene so far and give you several options (of multiple full paragraphs) to choose from. Select your favourite and Ghost Writer will swap the stub for this new prose.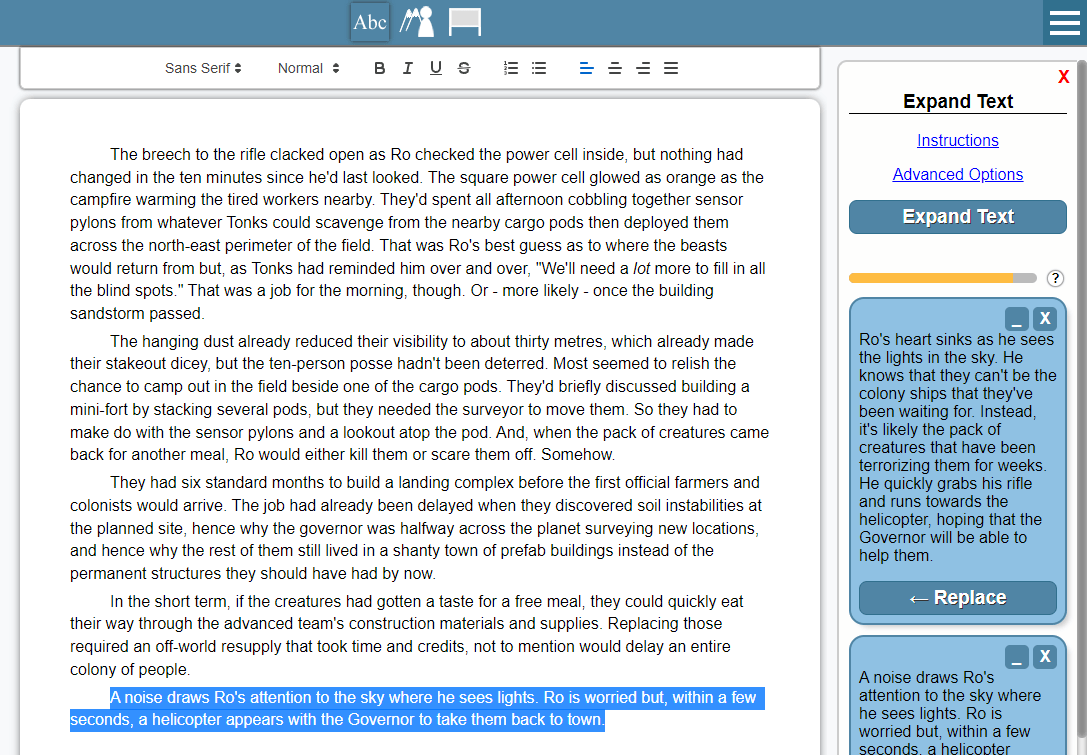 Advanced Options
You can set advanced options for each of Ghost Writer's abilities. For instance, you can tell it which characters to include, as well as a mood to set (comedy, romance, action, etc.).